Aimilianos, Of Simonos Petra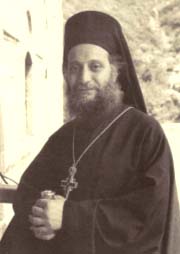 On Spiritual Life Section:
On the Mount Athos' Prayer, on Divine Liturgy, and more, in Greek


He was born in Piraeus in 1934. He was Abbot of the Monastery of Simonos Petras, Holy Mountain (1973-2000).


Related Links:

Le Mont-Athos et l'Église en France (Depuis 1978), par l'Archimandrite Placide.