Emilianos Timiadis, Metropolitan of Sylivria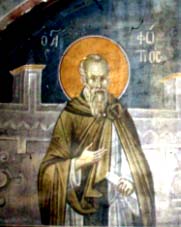 In section Philosophy:


A Lesson from the Byzantine Missionaries

He was born in Athens, Greece, in 1916. He studied theology in Chalki and in Oxford. He was consecrated Metropolitan of Sylivria. He was former representative of Ecumenical Patriarchate to the World Council of Churches. He was Visiting Professor in many Universities.

Main works: What the Orthodox Church Owes to the West, 1991, The relevance of Fathers, 1994, Toward Authentic Christian Spirituality: Orthodox Pastoral Reflections, 1998.

Photo: St Photios, fresco from Grachanitsa Monastery, Kosovo, © Blago Fund.